Most of you have been on Webkinz before, correct? Well we're looking for some HUGE Webkinz fans who are on frequently
to report the Webkinz News! You'll be telling WAO about upcoming pets, new features and cool new items on Webkinz! Just post on this
thread that you'd like to become a Newz Reporter and show us a screen shot (picture) you took of the Webkinz Newz front page. Thanks!
-WAO Staff
_________________

Sammeh(:




Posts

: 2370


Join date

: 2010-04-10



i'd like to be a newz reporter xD
here's the front page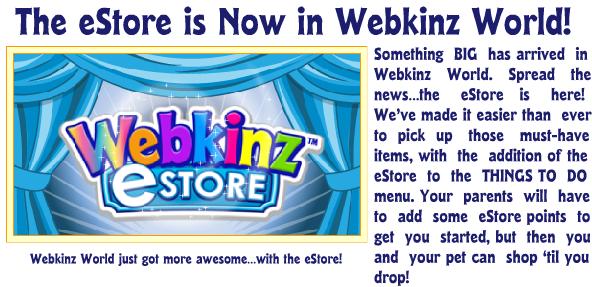 I also took a pic of the What's New section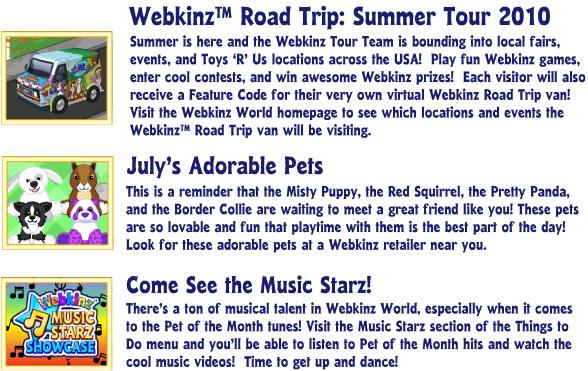 _________________
That's just life."She worries too much. I'm fine. Just a little tired" -The Crazies"I wonder, is it better to live like a monster, or die a good man? -Shutter IslandMy RP- YOU MUST JOIN!!!
My Graphics ShopCan we pretend that airplanes in the night sky are like shooting stars? I could really use a wish right now wish right now wish right now

Eon<3

Moderator





Posts

: 867


Join date

: 2010-04-10



I'd like to become one.
Shouldn't we make our own story with our own words.
Because I think everyone can take a picture of the page xD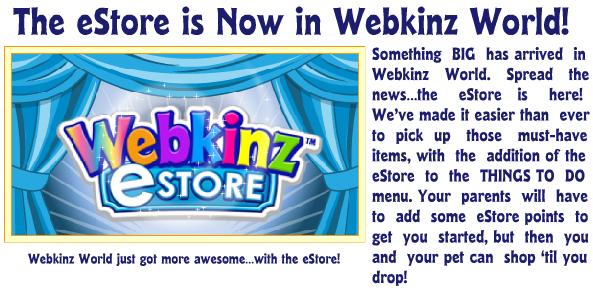 Jessica(:

Designer





Posts

: 1007


Join date

: 2010-04-26


Age

: 22



Yeah, but I mean that you need to be able to take pictures for the job. You should write some too.
_________________
The Webkinz Tour Team is bounding into local fairs, events, and Toys 'R' Us locations across the USA. There are many things to do, Plus each visitor will recieve a Feature Code for their very own virtual Webkinz Road Trip van! Visit the Webkinz World homepage to see the locations and times to see this awesomely cool Tour van near you!

Rose♥

News Reporter




Posts

: 26


Join date

: 2010-05-23


Age

: 20




---
Permissions in this forum:
You
cannot
reply to topics in this forum